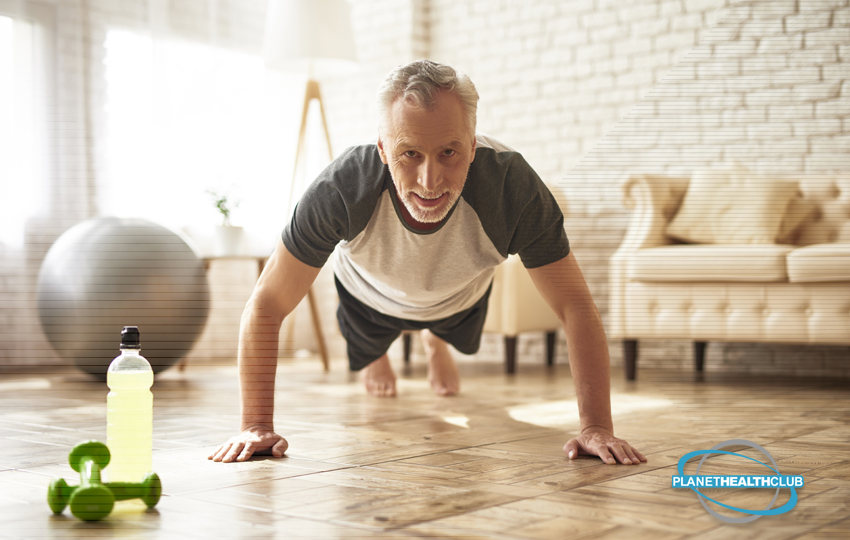 Turning 50? Here's What Your Fitness Routine Should Include
Exercise can't stop the ageing process, but it can provide a lot of good health benefits at any age. A regular fitness routine in your fifties can help with things like depression, heart disease, high blood pressure, and other age-related conditions or health issues. If nothing else, exercising regularly can increase life expectancy and keep people feeling better, longer.
Of course, you can't stick to your tried-and-true routines as you age. What worked in your 30s might not be as effective in your 50s. Plus, the body's muscle mass, bone density, flexibility, and balance have all declined over the years, so it's important to choose a fitness routine that addresses these issues. If you're facing 50 and want to get fit, here are some exercises to keep on your list.
Aerobic Activity
This doesn't mean you have to go sign up for a step aerobics class. Aerobic activity refers to anything that gets your heart pumping, and doctors recommend 30 minutes of it at least twice a week for those over 50. Meet a friend for regular walks, sign up for a group class, or join a gym for access to treadmills and other aerobic equipment. Options for cardio include:
Hiking and biking local trails
Walking around your neighbourhood or town
Zumba classes
Water aerobics
Other fitness classes
Light Strength Training
You're not training for Ironman, and your body isn't as young as it used to be. However, strength and resistance training is still important to your body as you age. Work in some light weightlifting or other strength training during your gym visit or other activities. You probably aren't going to be bench pressing 90 kilograms, but you should be able to handle some smaller weights and simpler routines.
Even playing outdoors with your grandkids can be a form of exercise, so when you turn 50 don't think that your workouts must end. If you're just getting started, there is no better time to get your body and shape and make the most of your second half of life.